Events
---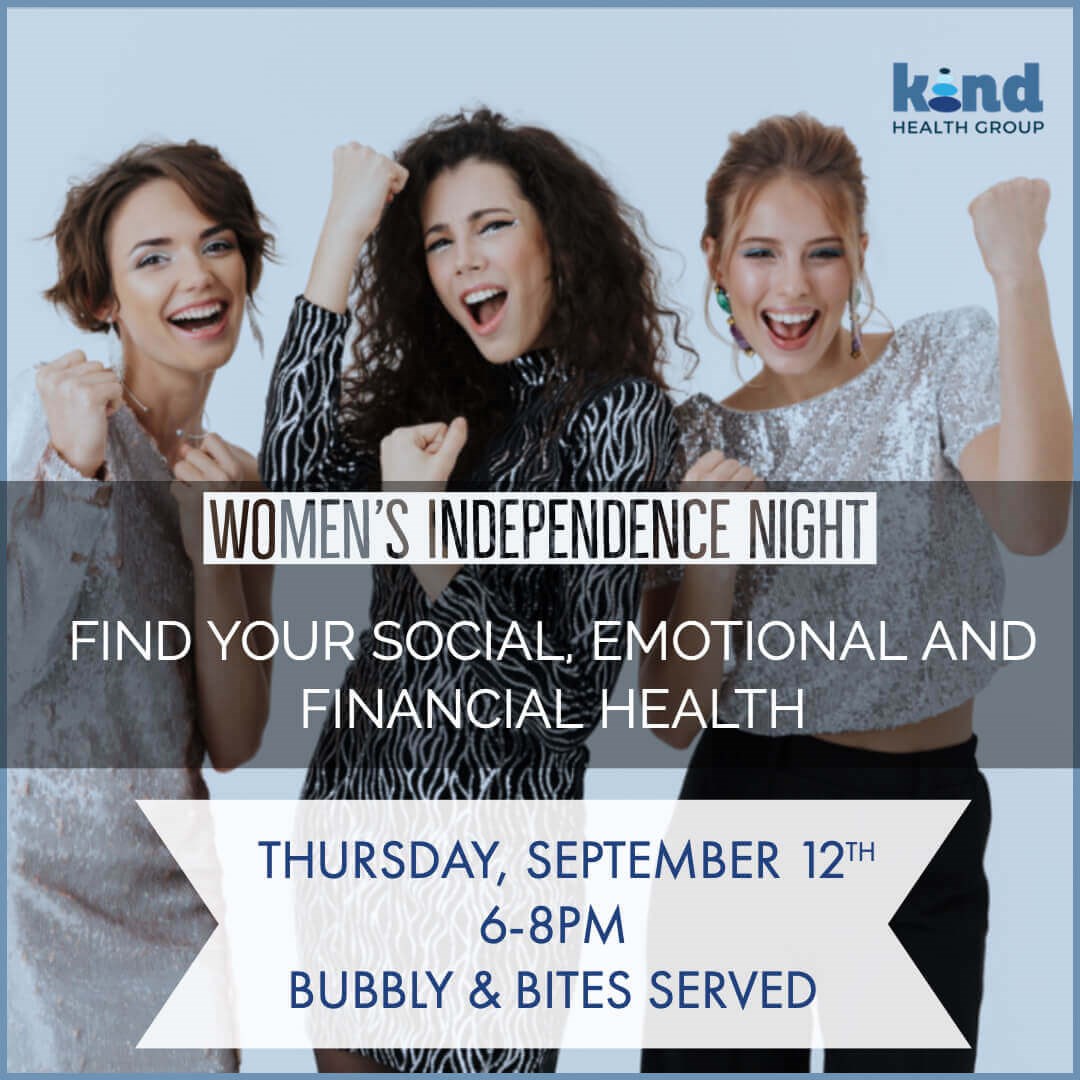 JOIN US FOR OUR FIRST WOMEN'S INDEPENDENCE NIGHT!
HAVE YOU RECENTLY BEEN THROUGH A DIVORCE, DEATH OR LIFE CHANGING EVENT?
Kind Health Group is proud to present our first Women's Independence Night, a workshop dedicated to helping you find your social, emotional and financial health.
THIS INCREDIBLE EVENT AIMS TO INSPIRE, EDUCATE AND EMPOWER YOU
---
INVITE YOUR FEMALE FRIENDS OR FORWARD TO A LOVED ONE
Thursday September 12TH
6-8PM
Bubbly & Bites Served
---
SILENT AUCTION!
We will be hosting a silent auction a portion of the proceeds will be donated to Carols House, an emergency shelter for victims of domestic violence.
Click Here To RSVP